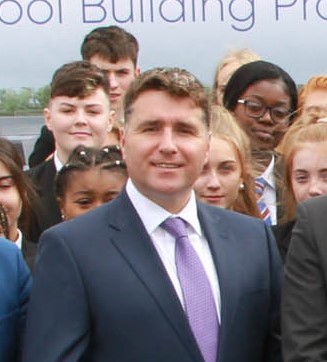 Principal's Welcome
As Principal of Coláiste Chiaráin, I am delighted to welcome you to our website. I hope it gives you a flavour of our innovative and progressive school community.
Coláiste Chiaráin is an Inclusive Learning Community Committed to Excellence, Innovation and Opportunity. As a professional learning community our talented and committed staff are dedicated to enabling each pupil to reach his or her full potential and to become mature and responsible citizens. We have a vibrant extra-curricular programme through which our students discover their interests and nurture their talents. We are proud of  our extensive sports programme and are committed to providing our students with the very best opportunities be they sporting, cultural or in the performing arts. At Coláiste Chiaráin we are committed to excellence in all that we do. 
 Mr. Gerard O'Sullivan

Principal
'Disney's, Beauty and The Beast' 
Coláiste Chiaráin are delighted to announce their forthcoming production of "Disney's, Beauty and the Beast". Over the years Coláiste Chiaráin has been renowned for its remarkable performances of musical theatre. Some past productions are; " The Addams Family", "Hairspray", "Little Shop of Horrors", "We Will Rock U", "Oliver!", "All Shook Up" and many more.  So don't miss out!!
This production will be one to remember as it will once again showcase the immense musical talent which Coláiste Chiárain has to offer. We are thrilled to welcome back Des Henn (Director) and Barbara Meany (Choreographer) to the production team. We are also delighted to welcome renowned Michael Young to the role of Musical Director who along with an incredible cast and crew, all of which make for an unmissable performance of "Disney's, Beauty and the Beast". The producer, Mr. Fergal Moore along with choral director, Ms. Mary-Kate Hanley are determined to provide another amazing show to our audience in January 2020. 
Show Dates: Friday 24th January 2020  and Saturday 25th January 2020 at 8pm each night. 
Tickets will be available from the school office in the New Year.
Current Parent & Student Notifications
School News Information Evening – Options after Leaving Certificate Coláiste Chiaráin,...
Read More
School Blog & New Campus Blog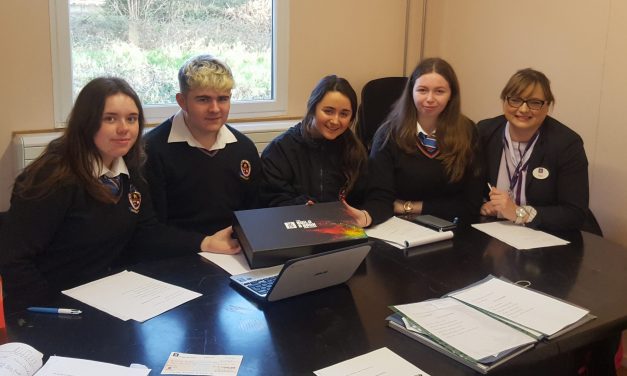 School News Form 4 Students – Build a Bank Transition Year pupils (Holly Lowe, Niall...
Read More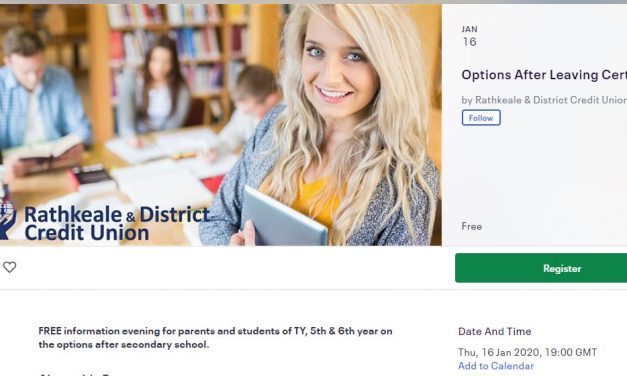 School News Information Evening – Options after Leaving Certificate Coláiste Chiaráin,...
Read More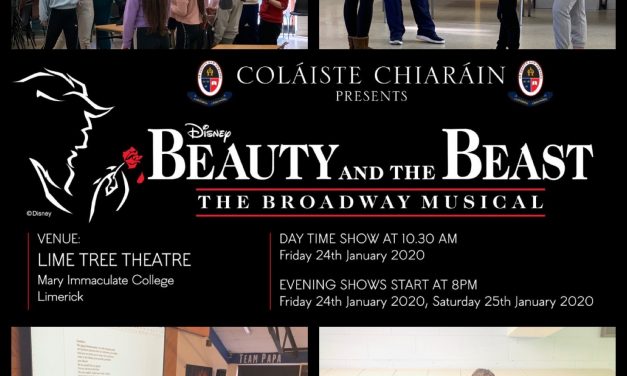 School News Beauty and the Beast The cast of our 2020 musical production of Disney's "Beauty and...
Read More
School News Monster Raffle Draw 2019 Dear Parents, Our Monster Raffle for 2019 is now complete. ...
Read More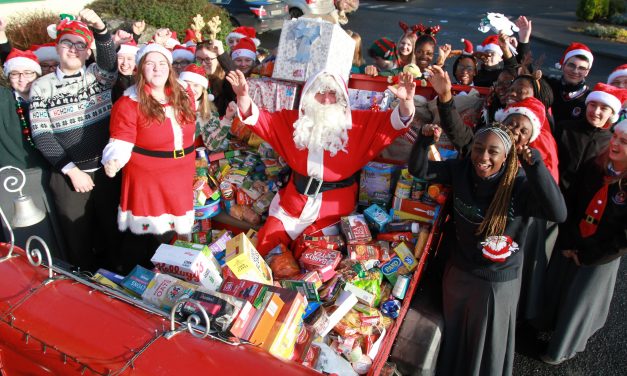 School News A HO HO whole…. Lot of food An amazing week of generosity encapsulated the charitable...
Read More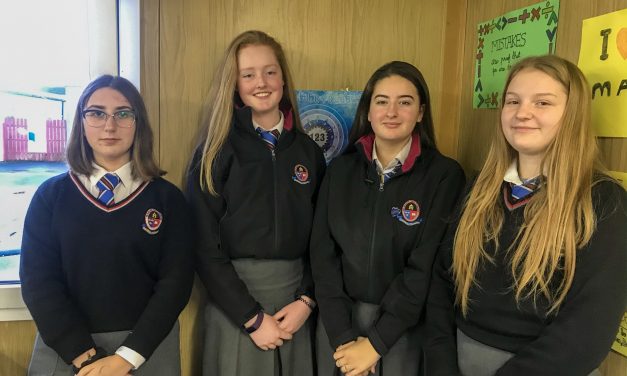 School News Maths Olympiad Congratulations to the following 4th year students who were the top...
Read More
Space, the final frontier https://twitter.com/NASA These are the voyages of our space explorers.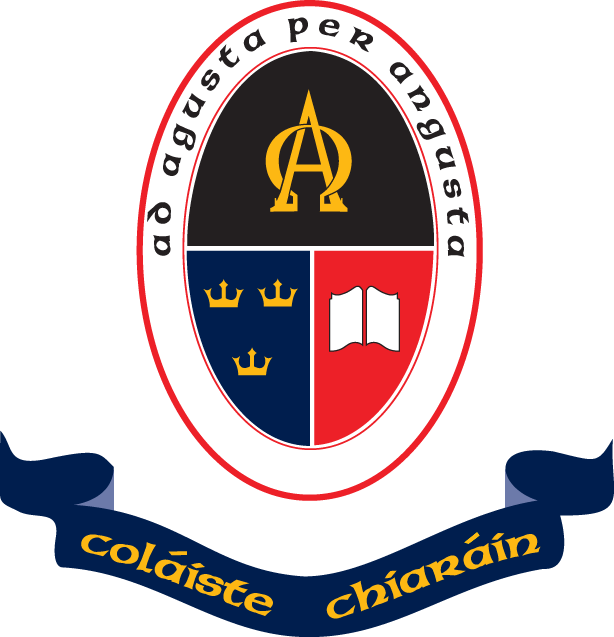 Coláiste Chiaráin is a co-educational secondary school operating under the patronage of Limerick and Clare Education and Training Board. www.lcetb.ie
News - School Updates
In addition to our school website, please follow our school updates and activities on Twitter, Facebook and Instagram
Contact Details
Coláiste Chiaráin
High Street, Croom, Co. Limerick
Tel: +00 353 61 397700
Email: admin@cco.ie
Disclaimer
The contents of Coláiste Chiaráin's web pages are provided as an information guide only. 
While every effort is made in preparing material for publication, no responsibility is accepted by or on behalf of Coláiste Chiaráin for any errors, omissions or misleading statements on these pages or any site to which these pages connect.