The clocks were set earlier than usual this Saturday for our 14  American Exchange students, their parents, Mr O Sullivan, Mr Moore and Mrs Cahill as we set out to welcome our American Exchange partners and friends in Shannon Airport. Kyle was the first one out through Arrivals and a smothering of greetings and hugs followed. 
After many weeks of final preparations and organisation it really was fantastic to see everyone again and it was slightly surreal to see them here in Ireland!
Once all the helloing and hugging finished everyone made their way back to their own cars to begin the procession back to Limerick. 
Once bags were unpacked and much needed naps taken the Irish hosts were free to spend the day as they chose with their guests. 
Thai food in Camille,  shopping in the Crescent, a cruise on Loch Derg, sampling boba  and Irish Scones, breakfast in the Hook & Ladder preceded by a quick drive along O'Callaghan Strand to enjoy the view of King John's Castle and a full Irish breakfast out in West LImerick were just some of the activities undertaken on Day One.
Tomorrow sees us setting off from Cratloe Woods  for a hike and then onto Bunratty Castle and Folk Park. Fingers crossed that we saw the worst of the rain  today and that we get to enjoy the Woods and Bunratty tomorrow.
.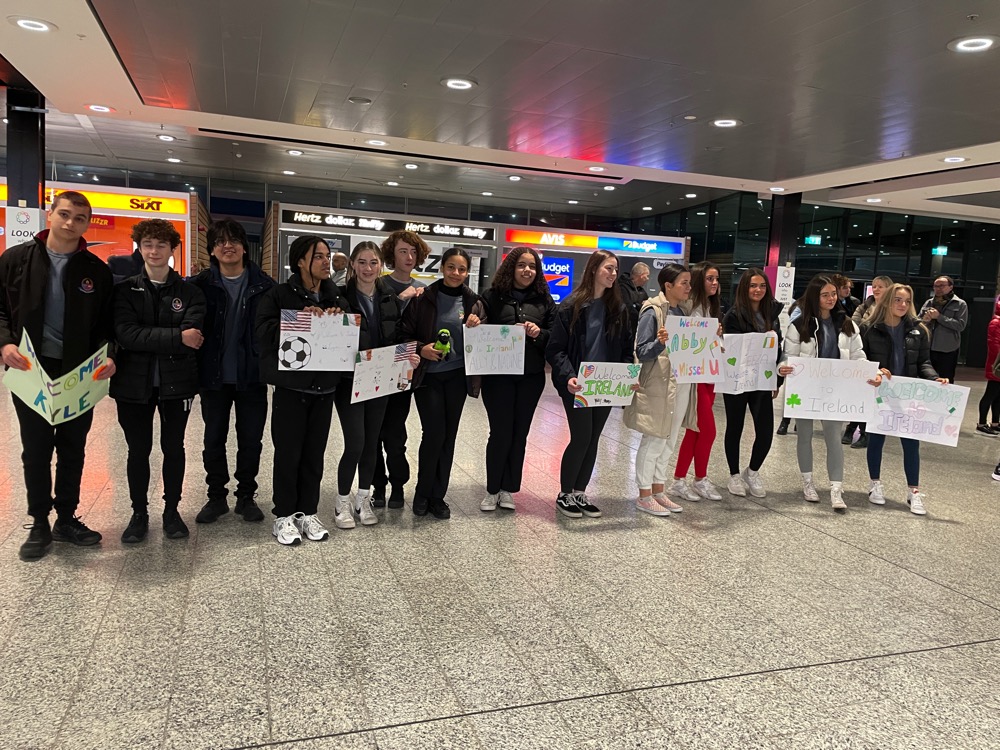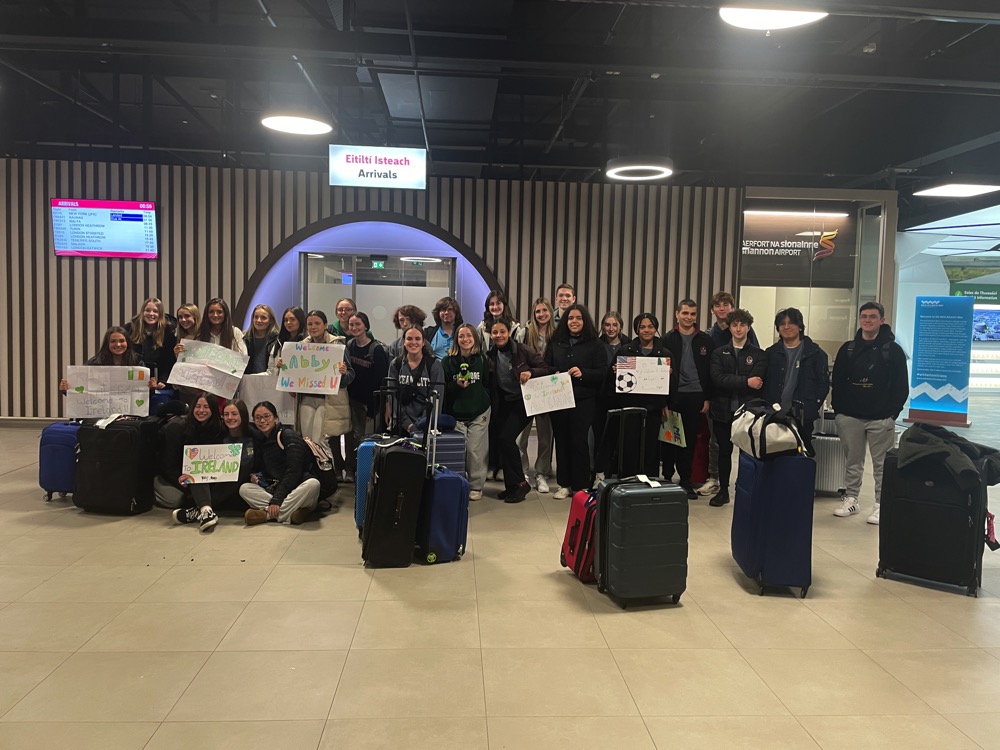 Coláiste Chiaráin is a co-educational secondary school operating under the patronage of Limerick and Clare Education and Training Board. www.lcetb.ie
News - School Updates
In addition to our school website, please follow our school updates and activities on Twitter, Facebook and Instagram
Contact Details
Coláiste Chiaráin
High Street, Croom, Co. Limerick
Tel: +00 353 61 397700
Email: admin@cco.ie
Disclaimer
The contents of Coláiste Chiaráin's web pages are provided as an information guide only. 
While every effort is made in preparing material for publication, no responsibility is accepted by or on behalf of Coláiste Chiaráin for any errors, omissions or misleading statements on these pages or any site to which these pages connect.