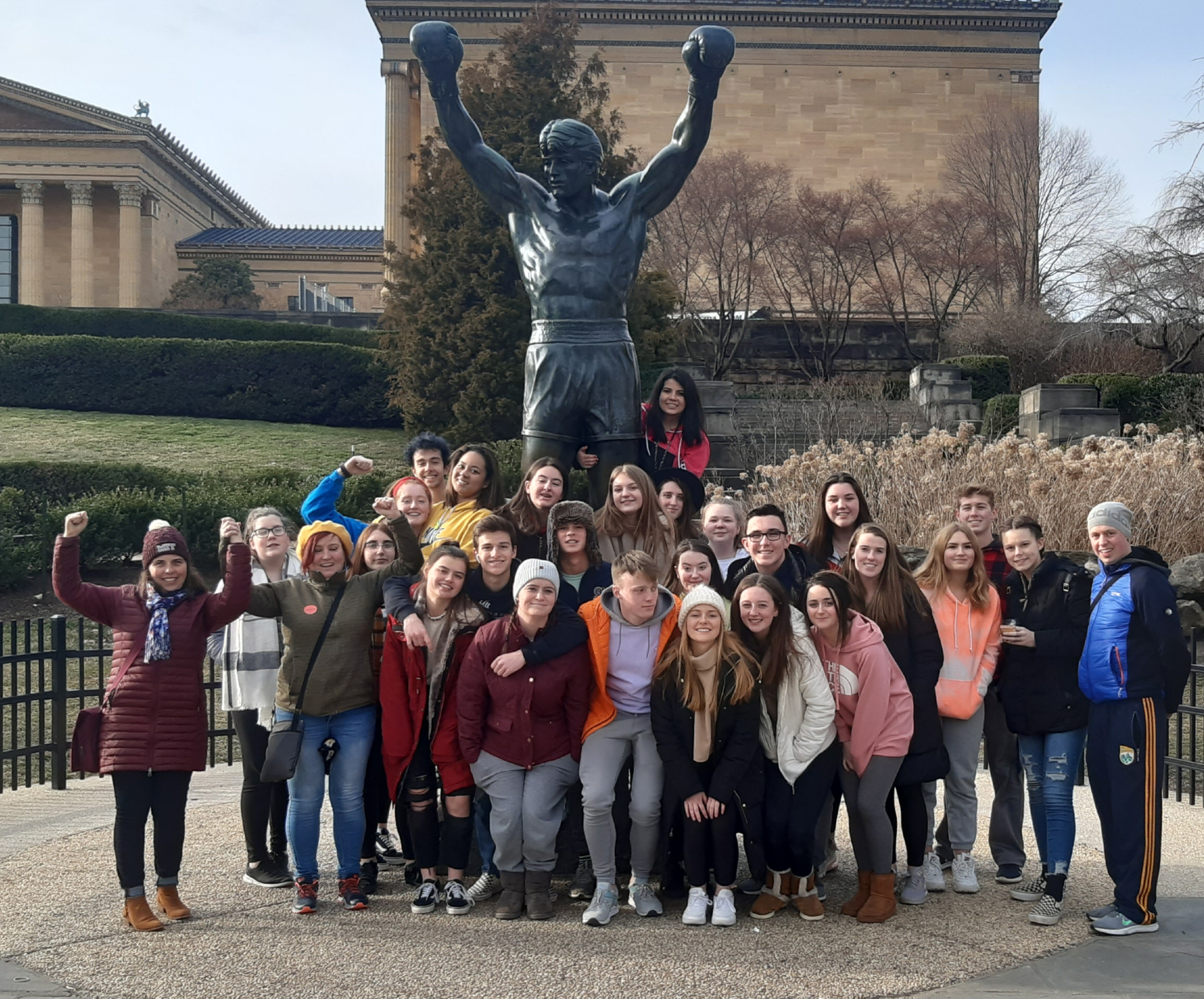 Philadelphia, Liberty Bell &
 

the Philadelphia Museum of Art

Philadelphia was the destination for today. First stop was the Constitution Museum where the Constitution was written and signed by the Founding Fathers. Coláiste Chairáin students took on Spring-Ford students in a competitive game of Presidential Trivia! The result was declared a draw!

Next stop was a visit to see the Liberty Bell in the Independence National Historical Park. The Liberty Bell is iconic symbol of American Independence. Students had to choose between Pat's or Genos for lunch when ordering their iconic Philly Cheese Steak. Both restaurants located within a stones throw of each other! Having satisfied our appetites we continued our visit and took in a guided tour of the Mütter Museum which details Americas Medical History. The museum aims to build up an appreciation for studying the human body. 

One final stop was made to climb the 72 steps in front of the Philadelphia Museum of Art to replicate the path taken by Rocky Balboa! Those with the energy ran all the way to the top before descending again to visit the Rocky Balboa statue.

After two days of sightseeing it is back to the classroom tomorrow!
Coláiste Chiaráin is a co-educational secondary school operating under the patronage of Limerick and Clare Education and Training Board. www.lcetb.ie
News - School Updates
In addition to our school website, please follow our school updates and activities on Twitter, Facebook and Instagram
Contact Details
Coláiste Chiaráin
High Street, Croom, Co. Limerick
Tel: +00 353 61 397700
Email: admin@cco.ie
Disclaimer
The contents of Coláiste Chiaráin's web pages are provided as an information guide only. 
While every effort is made in preparing material for publication, no responsibility is accepted by or on behalf of Coláiste Chiaráin for any errors, omissions or misleading statements on these pages or any site to which these pages connect.