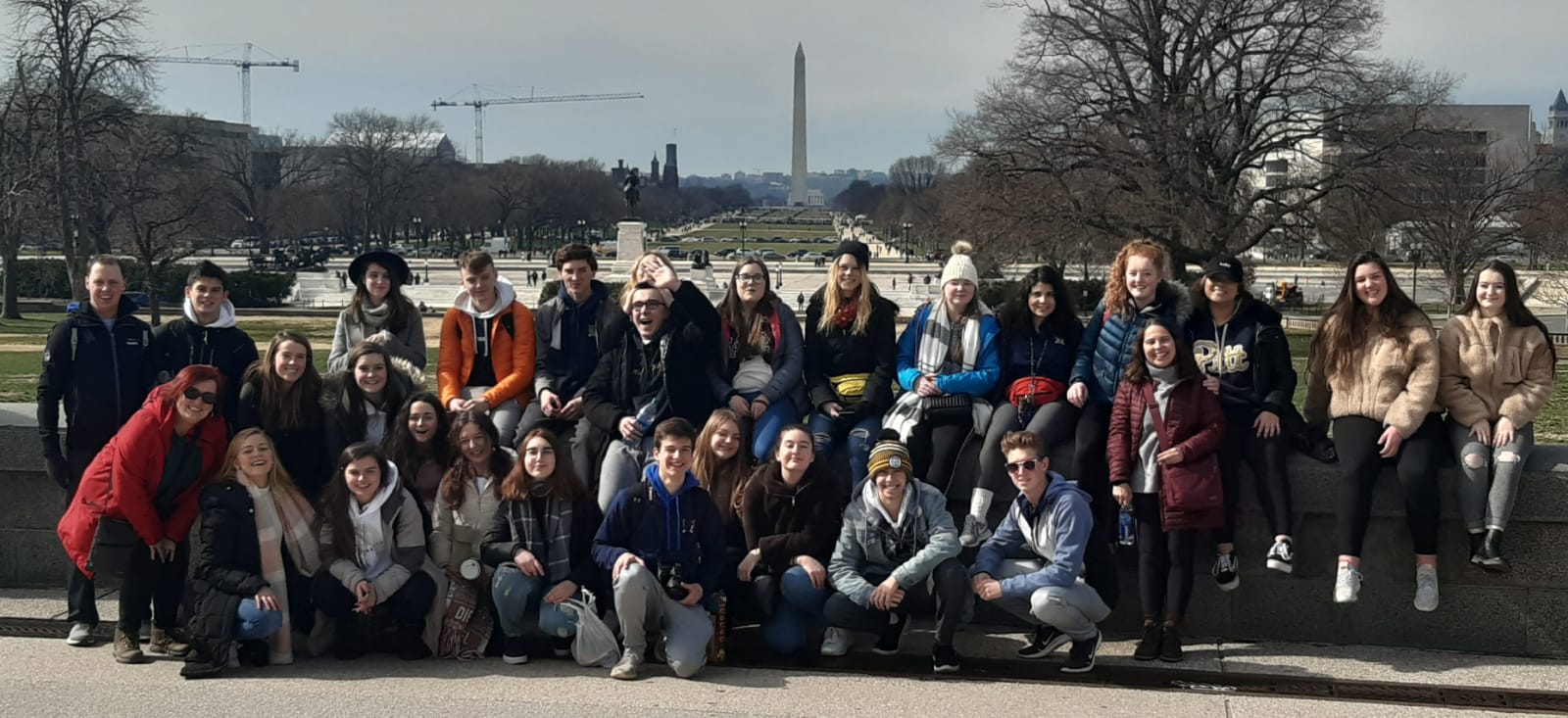 Day 5
We had another early start this morning to catch the train  to Washington. We headed out to what felt like a positively balmy 1°, after yesterday's freezing temperatures.  We arrived in washington and headed to the Capitol- a very impressive building. From there we made our way down the historic mall, visiting the presidential and war memorials. We also managed to visit a few museums along the way. We called at the White House but unfortunately Donald was out -so no cup of tea. After a long day with a lot if walking it was back to Philadelphia for a much needed rest.
Coláiste Chiaráin is a co-educational secondary school operating under the patronage of Limerick and Clare Education and Training Board. www.lcetb.ie
News - School Updates
In addition to our school website, please follow our school updates and activities on Twitter, Facebook and Instagram
Contact Details
Coláiste Chiaráin
High Street, Croom, Co. Limerick
Tel: +00 353 61 397700
Email: admin@cco.ie
Disclaimer
The contents of Coláiste Chiaráin's web pages are provided as an information guide only. 
While every effort is made in preparing material for publication, no responsibility is accepted by or on behalf of Coláiste Chiaráin for any errors, omissions or misleading statements on these pages or any site to which these pages connect.