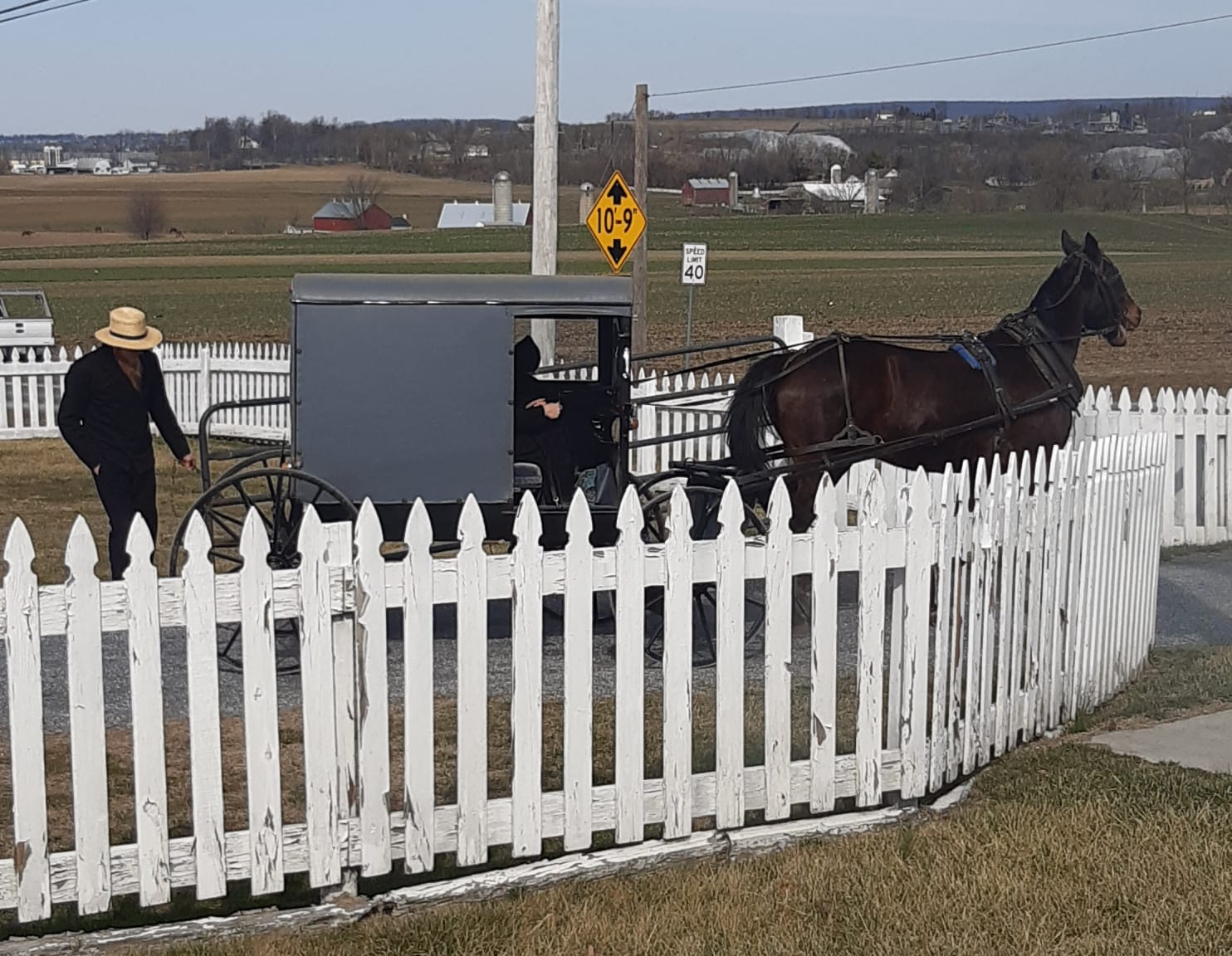 Day 8 – Lancaster County and Pensylvania
We were back on the road this morning.  We headed to the heart of Amish country in Lancaster county. We had an excellent guide in mr Chad Brubaker , a teacher from the school and former limerick to limerick exchange participant. He grew up in Lancaster county and was able to give some great insight into the lives of the Amish Community.  
We stopped off at the shady maple restaurant for a HUGE american buffet breakfast that included doughnuts, grits, omelettes among many other tasty treats. We carried on through the beautiful lancaster countryside and did a little shopping at kitchen kettle in Pensylvania. This  included tasting the best ice cream in pensylvania in the Strasbourg country store and creamery. Next up we are off the philadelphia where we plan to feast on the famous philly cheese steaks.
Coláiste Chiaráin is a co-educational secondary school operating under the patronage of Limerick and Clare Education and Training Board. www.lcetb.ie
News - School Updates
In addition to our school website, please follow our school updates and activities on Twitter, Facebook and Instagram
Contact Details
Coláiste Chiaráin
High Street, Croom, Co. Limerick
Tel: +00 353 61 397700
Email: admin@cco.ie
Disclaimer
The contents of Coláiste Chiaráin's web pages are provided as an information guide only. 
While every effort is made in preparing material for publication, no responsibility is accepted by or on behalf of Coláiste Chiaráin for any errors, omissions or misleading statements on these pages or any site to which these pages connect.