Official Opening of Coláiste Chiaráin School Bank – Build a Bridge Bank!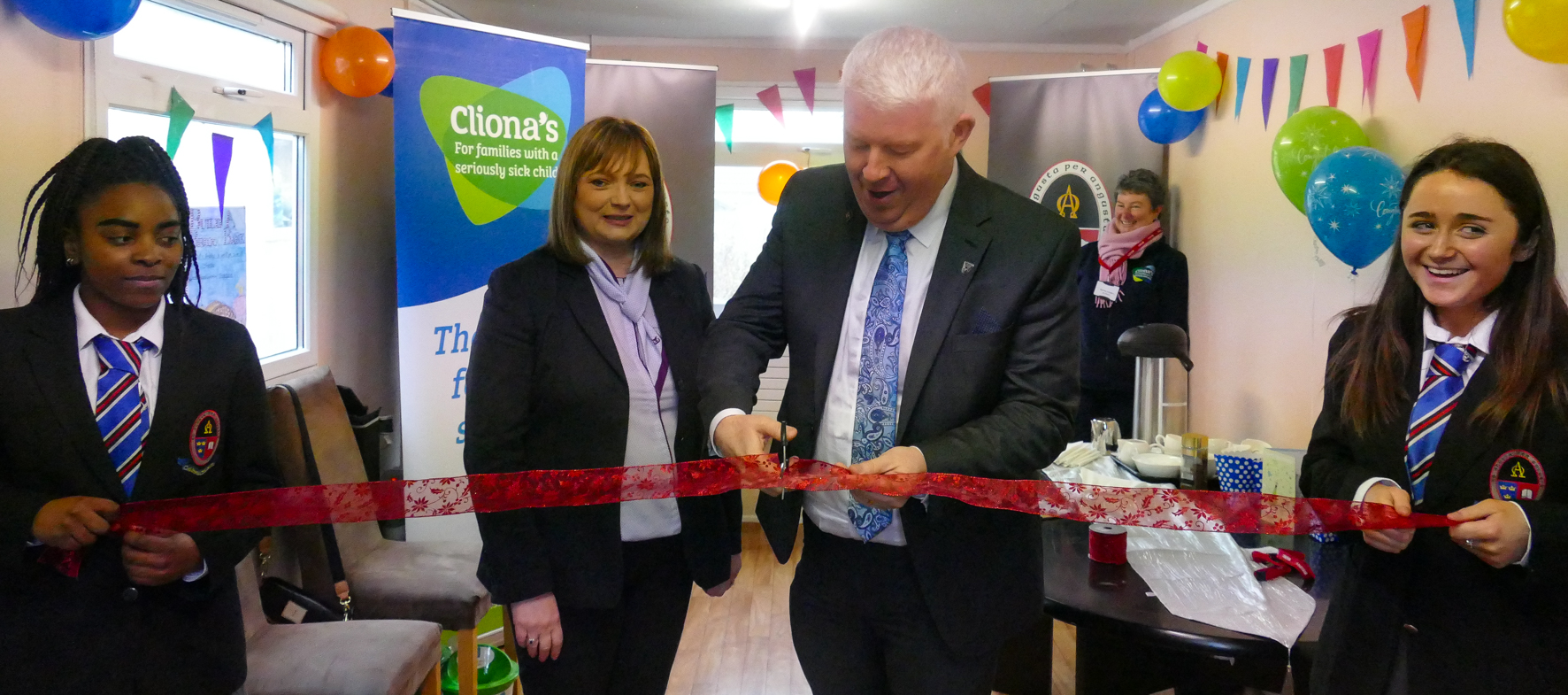 Pictured recently, David Fitzgerald from the Woodlands House Hotel, Adare and Terry Ring of the Clíona Foundation officiating at the formal  opening of the Coláiste Chiaráin School  Bank. As well as officiating at the opening ceremony the guest speakers spoke to the pupils about what it's like to run a business, how organisations thrive from local support and how all businesses and organisations need a bank to exist and flourish. Students were mentored on the importance of TY as a tool for students to embrace new opportunities whether it be work experience, running charitable events, volunteering or establishing a school bank and informing other pupils of opportunities available to them.  This official opening was an excellent engagement between local business and Coláiste Chiaráin students and an excellent introduction into the world of banking and finance. 
Coláiste Chiaráin is a co-educational secondary school operating under the patronage of Limerick and Clare Education and Training Board. www.lcetb.ie
News - School Updates
In addition to our school website, please follow our school updates and activities on Twitter, Facebook and Instagram
Contact Details
Coláiste Chiaráin
High Street, Croom, Co. Limerick
Tel: +00 353 61 397700
Email: admin@cco.ie
Disclaimer
The contents of Coláiste Chiaráin's web pages are provided as an information guide only. 
While every effort is made in preparing material for publication, no responsibility is accepted by or on behalf of Coláiste Chiaráin for any errors, omissions or misleading statements on these pages or any site to which these pages connect.